I practice 
human-centered, collaborative UX 
and have a passion for precision and data-driven design.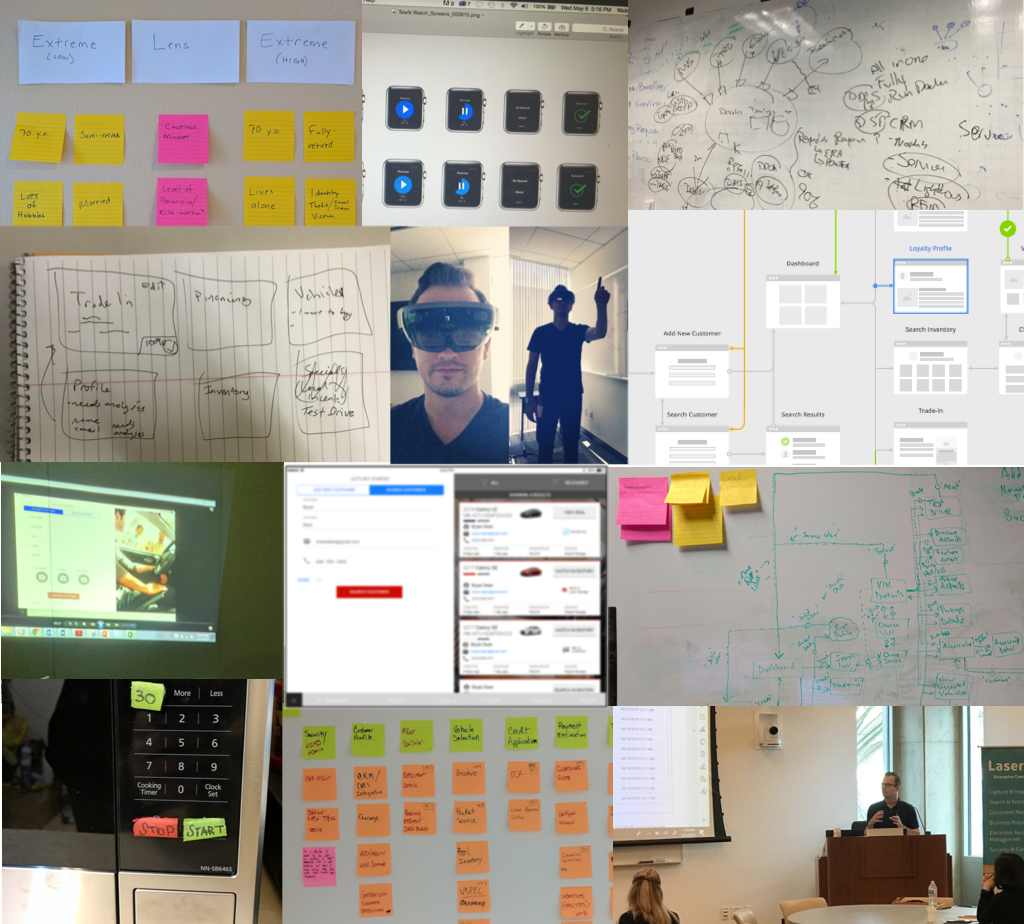 There are several ways to attack a problem, and each one warrants its own approach based on the uniqueness of the product, budget, or time constraints.
Below are the steps I take when tackling a new design challenge.

- What do we already know?  Review past research efforts and gather global knowledge
- Perform a deep dive competitive analysis, if applicable
- Conduct user and stakeholder interviews to gain various perspectives on the subject matter
- Observe and interact with the targeted user base in their natural environment
- Determine which lenses can be used to view the world through the user's eyes
- Begin to empathize with the targeted user base
- Develop personas and craft insights based on your research and empathy experience to aid in identifying the real problem that needs solving 
- Collaborate early and often with the internal team and/or client
- Sketch out new ideas based on research and empathy experiences (all are encouraged)
- Wireframe / prototype to validate or sell an idea to internal team, client, or executives
- Hold usability testing sessions (ideal testing pool of at least 7-10 participants) and gather feedback (no egos!)
- Bring at least 2-3 different iterations or ideas to test
- Document verbal and nonverbal cues.  Body language and facial expressions are subtle yet valuable ways to see if your product is intuitive or really solving the problem at hand
- This is typically an iterative and nonlinear process
- Testing your prototypes will help to validate ideas and concepts, learn new things about your users, or potentially redefine the problem entirely
- Don't be discouraged by "negative" feedback, as it will likely lead to a better product or experience in the long run
I have taken numerous steps to continue learning new things and refine my skills, including working alongside some of the most brilliant minds within the Design Thinking community.
Through IDEO U, I teamed up with UX thought leaders around the globe to generate an insights report centered around empathy-driven ethnographic research.  I obtained an official certification via their Insights for Innovation program that officially recognizes individuals as practitioners of IDEO's approach to gathering human-centered insights that fuel innovation.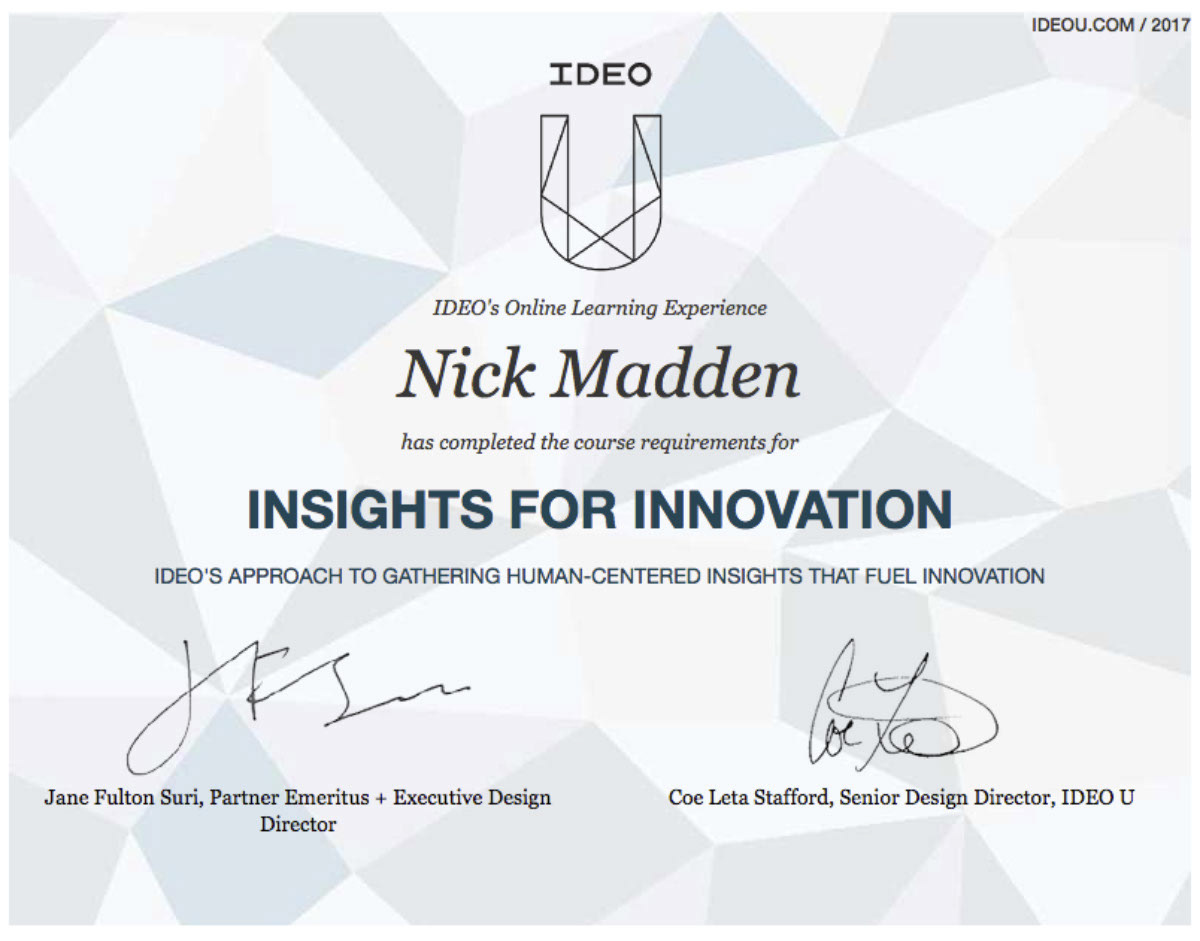 "
Good design is actually a lot harder to notice than poor design, in part because good designs fit our needs 
so well that the design is invisible, serving us without drawing attention to itself.
"